Q:

I think your very pretty and sexy as hell. Please put up more pictures of you, and remember the more skin the better!
bear289
I don't mind taking requests but I don't appreciate how you worded the request.
That being said I don't believe you meant to be rude. Thanks for the complaints and I shall think about it. I am currently trying to loose a bit of weight I gained during a sickness, but once I get down back to the comfort weight I was when I was posting I'll think about posting again.
It's hard to post when I dislike every photo I take.
Just realized I am on the wrong blog.
Love the new search but wish it looked more like your dashboard? Well, we put a toggle on the results page that does exactly that. Go ahead, try it out. Neat, yes?

"Yes," you whisper.

Great! Glad you like it.
I love you guys. I can now use the search again <3
Self-Positive Sailor Moon part 2
this is the best.
(via sailorfailures)
I think I'll go cry now
DYING
So I tried to explain this guy to my sister the other day 

Me explaining 

Me After explaining

My Sister
Sokka: My first girlfriend turned into the moon.
Zuko: That's rough, buddy.
I don't even know what to say so I'll let you bask in this.
We found him… 
Fucking water tribe man.
<3
XD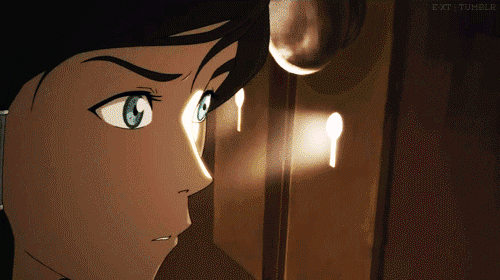 When people claim Sokka and Suki were only friends during the show
Dude she sneaks into his tent into the middle of the night while it had candles and rose pestles everywhere (we know this thanks to Sokka eating the rose), I heard a rumor though the vine that the Avatar staff said that her and Sokka lost their virginity that night, it's 100% cannon they are a couple. At least in the anime.
 Fangirl Challenge

[15] pairings (11/15) Sokka x Toph
this yes yes <3